Houston Migraine Help

When we asked our visitors for recommendations for Houston migraine help and treatment, there were two very clear winners.  Here are the recommended migraine doctors in the Houston area.
Bellaire Neurology
Bellaire Neurology is the place where you'll find Dr. Brian D. Loftus, one of the most-recommended headache specialists in the Houston area. He also focuses on many related conditions, including seizures and neuropathic pain. Dr. Loftus has experienced migraine himself.

Here's what Dr. Loftus has to say about his philosophy:
My practice centers on teamwork, education and communication. The physician and patient must work together as a team to develop a treatment plan. Communication between the patient and physician is critical. I also believe that an informed patient can assist better in his or her own medical care, which results in a better outcome for the patient.
More about Dr. Loftus
Main website
Bellaire Neurology
6700 West Loop South, Suite 330
Bellaire, TX
77401
USA
(713) 715-6360
Request an appointment
MHMG Headache Center of Northwest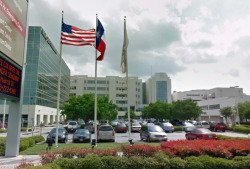 Also highly recommended was the MHMG Headache Center of Northwest, and director Dr. Pamela Y. Blake. Dr. Blake is a neurologist with significant experience, particularly when it comes to headache disorders.

Dr. Blake and her team emphasize a comprehensive approach to treating migraine and other disorders, working with other specialists as the need arises (more about Dr. Blake here). This from their website:
Conveniently located off North Loop West at Ella Boulevard in Northwest Houston, neurologist Pamela Blake, M.D., offers comprehensive diagnosis and treatment of headache and migraine disorders. We strive to uncover the underlying causes of chronic headaches, including migraines, to help understand their debilitating effects.
The website for
this Houston migraine center here
.
MHMG Headache Center of Northwest
1631 N Loop W #640
Houston, TX
77008
(713) 426-3337
Thanks to all our visitors for your recommendations of migraine specialists in the Houston area!  And special thanks to Dr. Loftus and Dr. Blake for fighting migraine and helping patients!