Just me
by Tasha
(OK)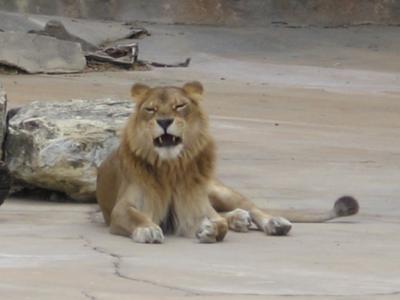 Smiling through a migraine
I have had "headaches" my whole life. When I was very young (under 5) I would have to quit playing to go inside and lay down because my head hurt so bad. It only lasted an hour or two, but now I know in children a migraine only lasts a short time. On January 5, 2010 my life changed, likely forever. When I woke up that morning I had blurry vision and texted my husband just joking, he insisted that when I got to work I call my family doctor. Well that appointment ended in a trip to the neurologist, an MRI and a Visual Evoke Potential. Then the shocking news, my MRI was abnormal with multiple lesions. After ruling out MS it was certain that Migraine Disease was the likely culprit. My family history for migraine is long and complicated, with several family members unable to work because of the severity and frequency.
I chose to change neurologist's due to personal preference and now realize that only set my treatment back but the long and the short is I'm not better, yet. I have a regular Neurologist, that unknown to me at the time trained under Oklahoma's Migraine Specialist, and he is great. Even though it takes 3 months to get a "regular" appointment, I can get in on short notice. I also see Oklahoma's specialist, he takes 6 months to get a "new" appointment and 3 months to get a regular or "emergency" appointment. My ability to perform my necessary job functions was rapidly diminishing and in my best effort to "save" my career I chose to see my regular neurologist instead of the specialist because I could get an appointment on short notice.
He tried several medications, to no avail, and even sent me to a pain management specialist and fought to get my insurance to cover botox injections, but in the end all treatments were unsuccessful and my insurance still has not agreed to cover botox. I officially became unable to work in January 2011. I had spent 5 years as a single mother, working full-time and going to school full-time working towards being able to sit for the CPA exam, so becoming unable to work was a serious blow and took a long time for me to accept (I married in June 2009 after finishing my masters to fulfill CPA exam candidate requirements in May 2009). In August 2011 I had and "emergency" appointment with my regular Neurologist and he suggested pain management and request I go back to see Oklahoma's migraine specialist. Of course, it took 5 months to get an appointment with Oklahoma's specialist, but I did go see the pain management doctor. After several pain management treatments and a nerve block the pain management doctor said he couldn't help me and recommended I go back to see my regular neurologist and he would forward a report of his results.
Well here I sit in February 2012 and I'm still not much better. I have been back to the specialist and have started a new medication. My pain has improved substantially, but I feel like I am having more "cognitive" problems. Cognitive problems are what "made" me unable to work in the first place but when your home has become your cocoon, how do you really know if you are better or if your migraines have just changed again? I refuse to give up hope! I will "undo" my cocoon to find out if my migraines have changed or if they really have gotten better. I think it is time to begin studying for the CPA exam! If I can concentrate, remember and retain what I study, then I know things are really getting better.
The picture I have attached reminds me that we often smile through the migraine because life didn't stop along the way. If you look really hard though, you can see it's not really a smile, rather a look to satisfy onlookers and let me finish what had to be done.
I know one day a successful treatment will be found or as rapidly as this severe onset occurred, it will equally rapidly go away. Never give up hope or faith, it is all we have when we feel like we are in the depths of hell.